Expert series: baby and toddler sleep
With psychologist and sleep expert Vanessa Engels
I introduce myself
As a mom of two, I have suddenly learned how important
the topic of sleep is for a new family. After the birth of my first daughter, our world was turned upside down on various levels. Hours of falling asleep, nightly wakefulness and early morning awakenings were part of our daily routine. In search of solutions, I decided to expand my psychological background with further training as a sleep consultant for babies and (small) children. Restful nights became the rule again and the quality of life returned. Inspired by our own successes, I made it a matter of the heart to accompany other families on their way to relaxed nights and founded "Schlaf Kindlein Schlaf".
As a psychologist and sleep consultant, I support families on their way to relaxed and restful nights. I would like to emphasize the holistic, attachment- and needs-oriented approach, which clearly differs from a classic "sleep training".
Many myths and misinformation circulate on the subject of sleep, some of which have persisted for generations. "Just let them cry" or even more inappropriate methods must absolutely belong to the past.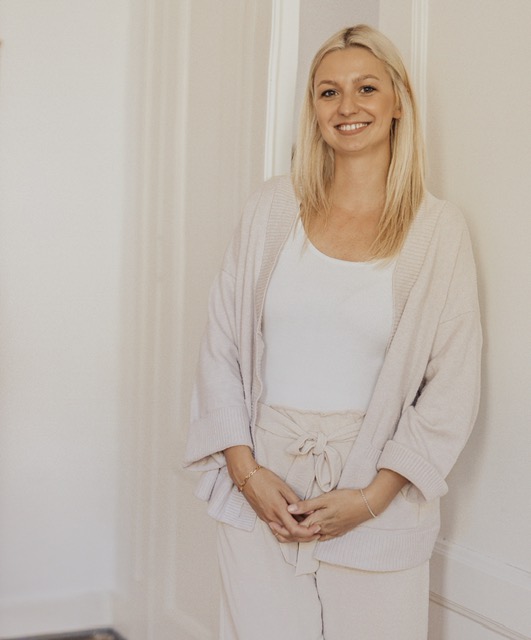 Holistic, binding and needs-oriented
A holistic approach takes into account various everyday family factors, personal characteristics of your child, spatial conditions, breastfeeding behavior and many other aspects in order to establish a regular sleep rhythm and provide everyone with the necessary amount of rest. All factors are put in relation to each other and weighted accordingly.
The attachment and needs-oriented path extends to both the child's side and the parent's side. Every human being has the desire for attachment and needs, which want to be taken into account. If the parents act in concert, perceive and support each other, an important step has been taken on the path to restful sleep.
A natural focus is on the needs of the baby or (small) child. In particular, physical closeness and security are important for balanced sleep behavior.
Strengthening the bond and trust between child and parents is one of the cornerstones of healthy emotional development of the child.
Proximity and participation in everyday life
There are many ways to facilitate your child's physical and emotional participation in everyday life. While direct physical contact(bonding) takes up most of the bonding time in the first months of life, the focus shifts to active participation in everyday life(participation) as your child becomes more autonomous. TiSsi's product range offers you valuable support at every stage.
Especially in the first months of life, when immediate closeness is indispensable, the crib in combination with the nest "Near2me" guarantees you an ideal situation to react appropriately and quickly to the needs of your baby.
As your little one's independence grows, so does the need for direct participation in everyday life. Running, climbing and trying things out are now part of it. The learning tower "Felix" offers the necessary eye level to let your child participate in your life. In this way, many new interaction possibilities are created, which were previously denied due to the smaller body size. In my consultations, I always recommend integrating a learning tower into the daily routine.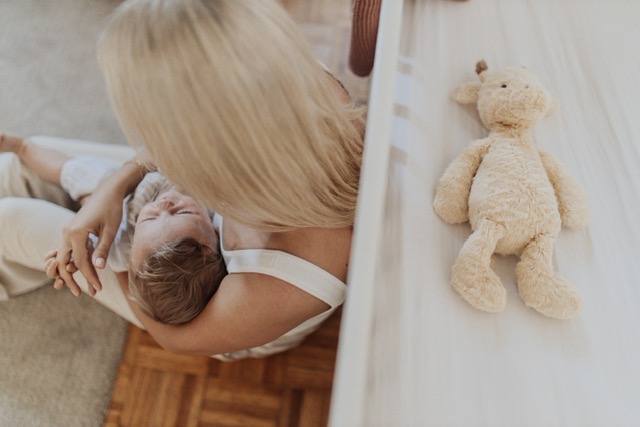 Expert series baby and (small) child sleep on TiSsi.de
This post is the first in our expert series. At regular intervals, you will now find articles by Vanessa on our blog, which will introduce you to various topics of baby and (small) child sleep. We'll dispel myths, provide support for your everyday life and explain important background information about your little one's sleep behavior.
For more information on the topic of baby and (small) child sleep, take a look at Instagram and benefit from the useful tips of the "Schlaf Kindlein Schlaf" community.
If you are in a stressful situation that is directly related to your child's sleep behavior, please contact "Schlaf Kindlein Schlaf" for information on the existing counseling formats.